A perfect pumpkin-filled treat for the fall festivals-Halloween or Thanksgiving. Or make this healthy treat to soothe your sweet tooth anytime.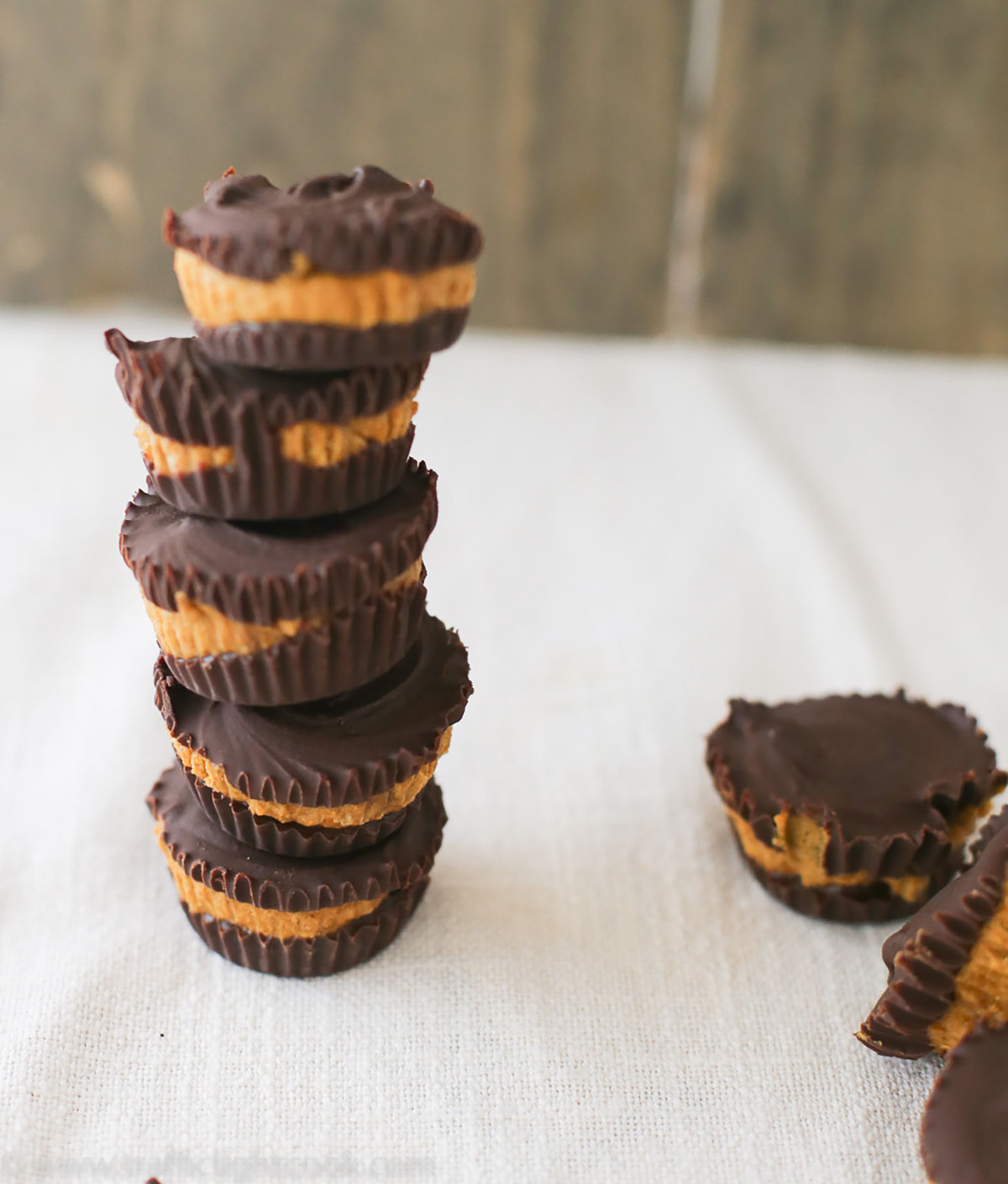 Halloween is around the corner, spooky! And when we talk about Halloween, two things accompany automatically--candies and costumes. Do I like the festival? I am divided: I love the possibilities of being creative in carving a pumpkin or envisioning a (spooky or cute) costume; but I am not a big fan of the wave of commercialization it brings. And as a parent, I try to tread that wave with caution. Here is an interesting statistics. In the U.S. we buy some 600 million pounds of candy on Halloween each year shelling out $2.8 billion. Wow, I am not as astonished by the dollar amount as I am by the weight--which apparently equals to the weight of six Titanic ships.  Divide this candy equally among the total population and you end up eating close to two pounds of candy on Halloween. But as the tradition goes, our kids eat most of this candy, primarily aged 13 and under.
After stumbling on this statistics, I really got curious about the history of Halloween, mainly to see what food items made it to the buckets of trick-o-treaters in ancient times. It would seem that homemade soul cakes and apples ruled the list. Going back a notch in time, I decided to create this homemade candy--pumpkin pie-spiced sun butter cups. You wouldn't be able to drop it in a trick-o-treater's bucket, but can enjoy with your kids and their friends at home. Enjoy!
Pumpkin-pie-spiced Sun Butter Cups
These vegan, gluten-free, paleo sun butter cups/sandwich make a perfect Halloween treat.
Ingredients
To make pumpkin pie spice filling
6

tbsp

pumpkin puree

(canned or fresh)

4

tbsp

sunflower seed butter**

1

tsp

pumpkin pie spice

(or sub with equal amount ground cinnemon)

1/2

tbsp

coconut oil
Instructions
To make chocolate shell
Place chocolate chips in a small pan and hold it over a pan of boiling water. It is important that the pan with chocolate does not touch the hot water. Once the chocolate melts (2-3 minutes), take the smaller pan off the heat. Add coconut oil, vanilla extract and 4 tbsp of hot water from the larger pan , stir for 30-40 seconds or till the chocolate mixture is homogenous and slightly runny.
To make pumpkin pie spice filling
In a small saucepan, over medium heat mix coconut oil, pumpkin puree, and sunflower seed butter into a homogenous mixture. Take caution not to over cook or burn. Take it off the heat.
Put sun butter cup together
Line a small muffin pan*** with paper muffin cups. Roughly divide the total chocolate mixture in 14 parts. Add a teaspoon of melted chocolate in each cup and pop the tray in the freezer for 5 minutes.

Add a layer of pumpkin puree and sun butter mixture dividing equally. Add the second layer of chocolate. Although I did not, it's better to encase the sun butter filling all around with the chocolate shell. Return the muffin pan to the freezer for another 30 minutes. You can store these in the fridge in an airtight container for 3-4 days. Enjoy!
Notes
*can sub with milk chocolate
**a family member is allergic to nuts; therefore, I use sunflower seed butter, but you can sub seed butter with any of your favorite nut butters--peanut butter, almond butter, or cashew butter
***or take a bigger muffin pan (if you don't have the smaller type). It would yield bigger-size sun butter cups. 
Nutrition
Serving:
1
piece
Calories:
135
kcal
Carbohydrates:
12
g
Protein:
2
g
Fat:
9
g
Saturated Fat:
7
g
Sodium:
21
mg
Potassium:
138
mg
Sugar:
2
g
Vitamin A:
1000
IU
Calcium:
70
mg
Iron:
0.5
mg