Green vegetables of every kind are a source of concentrated energy as they contain energy-promoting minerals, vitamins and chlorophyll. Start your day with this energizing, bone-supporting green smoothie to feel refreshed all day long.

Leafy greens are an excellent source of chlorophyll
Chlorophyll is the pigment that gives vegetables its green color. The four chemicals found in hemoglobin--carbon, hydrogen, oxygen, and nitrogen-- are also found in chlorophyll with the difference that in hemoglobin these elements are organized around a single atom of iron whereas in chlorophyll, the central atom is magnesium instead of iron. Therefore, much like hemoglobin, chlorophyll helps circulate oxygen throughout the body and helps detox the liver--activities that help promote physical energy.
Bone supporting recipe
Greens are the best way to get calcium; additionally, greens also help alkalize the body, which prevents bone loss. This TLC energizing morning green smoothie provides 6% of your total daily value of calcium.
Understand the basics of making a green smoothie
Choose the greens (preferably organic): You can choose from a variety of leafy greens to make this energizing smoothie. All greens are an excellent source of fiber and protein in addition to minerals, vitamins, and antioxidants. I use a combination of two different types of greens. Romaine forms the base of the smoothie. The reason to choose Romaine lettuce is that it is rich in vitamin A and K and is tastes sweeter compared to many other types of lettuce. For the second leafy green, you can choose any of the following:

Baby Arugula: this is my go-to choice for greens in smoothies. Arugula, in addition to being rich in vitamin A, K, and folate, is one of the best sources of food nitrates. Please see Demystifying Beets: Colorful Nutrition on Your Plate for a detailed discussion on the topic. In short, food nitrates help prevent cardiovascular diseases and infections as well as help our nervous system function better.
Kale: kale is one of the most nutrient-dense vegetables; is packed with minerals, antioxidants, and vitamins. However, kale is also a goiterogenic food: foods that can adversely affect the thyroid gland function. Therefore, if you have any type of thyroid condition, avoid consuming raw kale.
Spinach: spinach makes and excellent replacement for baby arugula. However, spinach is also high in oxalate--a substance known to cause kidney stones. Therefore, rotate spinach with other greens, especially if you have a history of kidney stones.
Celery: instead of greens, you can also use 1/4 cup of organic celery.
2. Choose a fruit: my ideal choices are medium-sized pears or green apples. However, you can also use bananas.
3. Choose herb(s): most herbs, especially when used in the fresh form, have health-promoting benefits. Mint makes an excellent choice during the summer months for its cooling effect.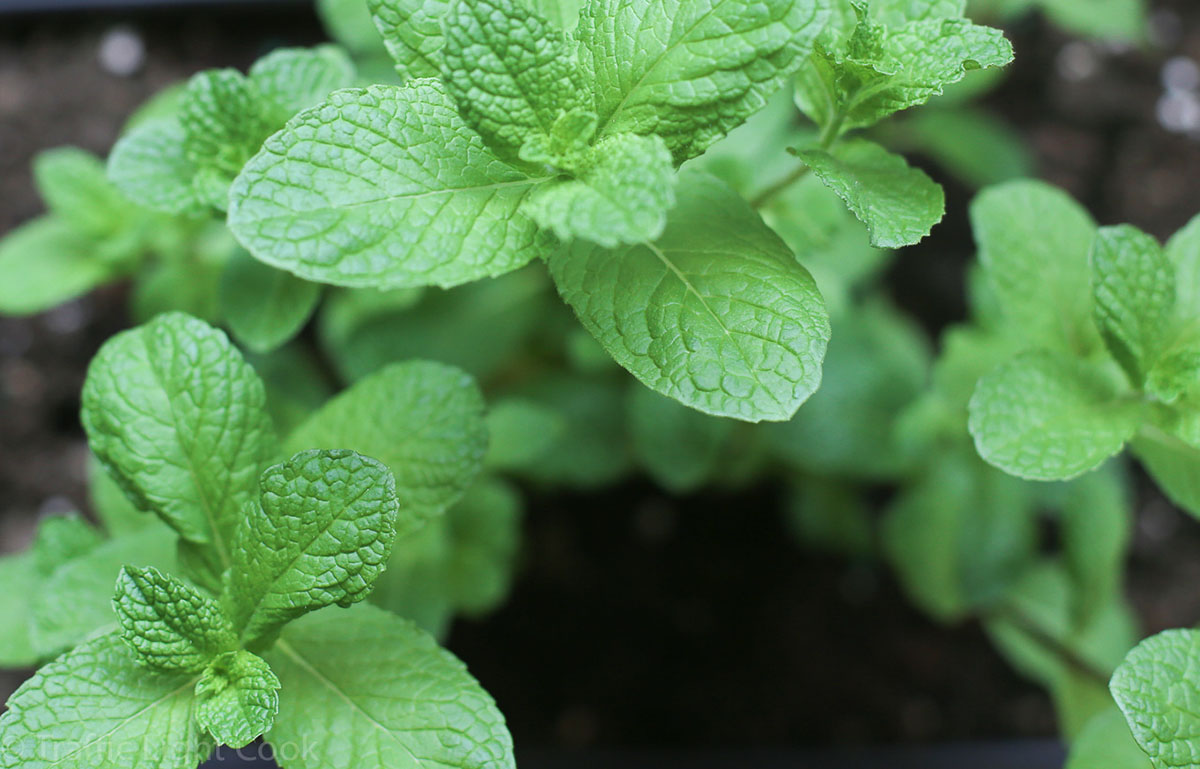 4. Top with lemon or lime: This brings a refreshing zing to this energizing morning green smoothie.
Do's and don'ts of having a morning green smoothie
Have the smoothie first thing in the morning before eating (or drinking except water or lemon water) anything else. Particularly, don't have any caffeine before having this smoothie. Wait for 20-30 minutes before eating anything else.
Always use room-temperature, filtered water to make smoothies. Drinking very cold water compromises digestive system by cooling the digestive fire (agni), according to Ayurveda.
Use organic leafy greens and fruits.
If you are not used to having such a large amount of fruits/vegetables in one serving, start by consuming half the recommended serving amount.
Drink this TLC energizing morning green smoothie within 20-30 minutes of making it.
This smoothie is quite high in fiber, which works as a broom to clean your digestive tract. However, if you don't drink enough water throughout the day after drinking this smoothie, you may end up with constipation. Therefore, aim to drink at least 8 glasses of water, more if you exercise.
Please don't go on a mono-diet of green smoothies.
ENJOY!
TLC Energizing Morning Green Smoothie
Get an energizing jump-start to your day with this detoxifying morning green smoothie.
Ingredients
1-1/4

cups

filtered water

(room temperature)

1

cup

romaine lettuce

(packed, preferably organic)

1/2

cup

arugula

(packed, preferably organic, can sub with baby spinach or kale)

6

fresh mint leaves

(can sub with 2 tbsp fresh, organic cilantro, parsley, or basil)

1

pear

(medium, preferably organic, can sub with a medium apple or banana)

2

tbsp

freshly squeezed lemon juice

(can sub with freshly squeezed lime juice)
Instructions
Wash all the greens, fruit, and herbs under running water, making sure that all the ingredients are free of dirt. Add all the ingredients to a blender and blend until smooth. Enjoy fresh.
Notes
Variations:
Replace arugula with equal amount kale or spinach. If you have have hypothyroid, avoid using raw kale. 
You can replace mint with cilantro, parsley, or basil. Experiment to find your favorite flavor. 
Nutrition
Serving:
16
ounces
Calories:
116
kcal
Carbohydrates:
30
g
Protein:
2
g
Fat:
1
g
Saturated Fat:
1
g
Sodium:
13
mg
Potassium:
359
mg
Fiber:
7
g
Sugar:
18
g
Vitamin A:
4600
IU
Vitamin C:
13.2
mg
Calcium:
60
mg
Iron:
1.1
mg