You can enjoy this versatile, easy-to-make, homemade tahini on its on as a seed butter or used as an ingredient in many sweet and savory dishes. As sesame seed is the main ingredient, tahini is full of good-for-you minerals: calcium, iron, and magnesium.
When I had hummus the very first time at a mediterranean restaurant nearly two decades ago, I asked the server about the ingredient responsible for its creamy texture . The answer was tahini. The main ingredient- sesame seeds- is full of good-for-you minerals: calcium, iron, and magnesium.
Why do I make tahini at home?
I started using tahini only a few years ago when I forayed into making middle eastern food in my kitchen. When I bought it the first time, from a store, it was available only in one size. I don't remember it clearly, but I believe it was 16 oz. Since I was still experimenting with tahini, the bottle did not get used completely and I had to throw three-quarters of it away.
Even now, I use tahini occasionally and that's one of the reasons I make it at home in smaller quantities. The other reason is the freshness factor. A few times, I have opened a store-bought bottle of seed or nut butter and found that it has already gone rancid. My husband attributes it to my special sense of smell. But to my credit I once pointed out a gas leak before anybody else at home could smell it. Maybe I can detect rancid smell faster than others. Last but not the least, it is much cheaper to make tahini at home compared to buying from store. Since it only takes a few minutes, I don't mind making it at home. Here is how to make it:
You need only two ingredients: white sesame seeds (hulled or unhulled) and a neutral oil (i.e a oil which does not bring its own flavor/smell into the finished recipe.) The reason for using neutral oil is that I use tahini in both sweet and savory dishes. And I am not a big fan of oil smell/taste in sweets. So far I have only made tahini with hulled sesame seeds (seeds where the seed coating has been removed). But as unhulled sesame seeds offer greater nutritional benefits (more on this later), I am leaning toward using unhulled seeds when I make the next batch.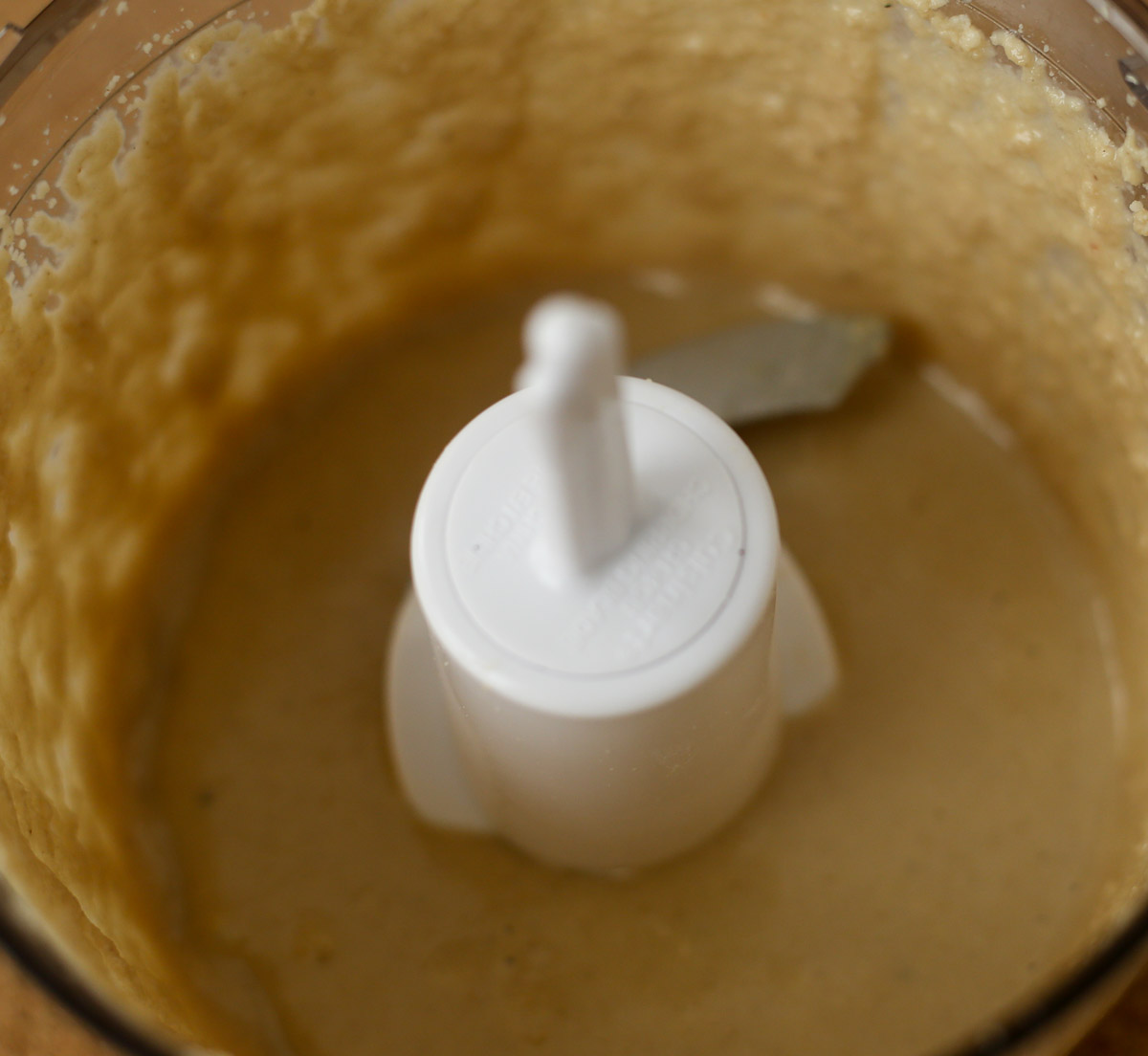 I usually lightly toast sesame seeds to make this quick and easy homemade tahini. You can also make it with raw seeds.  You can toast the seeds either in an iron skillet over the stop top or bake in the oven. To toast in a skillet, spread seeds in an iron skillet over medium heat and keep stirring often. If you want to take the oven route, spread sesame seeds evenly directly on a cookie/baking tray (without using any backing such as parchment or wax paper). Bake for 8-10 minutes in an oven preheated to  350 degree Fahrenheit. Both ways the seeds are ready to make tahini when they are fragrant and slightly golden brown. Cool the toasted sesame seeds to room temperature and process it in a food processor with oil till well mixed and have the seed butter consistency. Store in an airtight jar in refrigerator, where it should last for 3-4 weeks.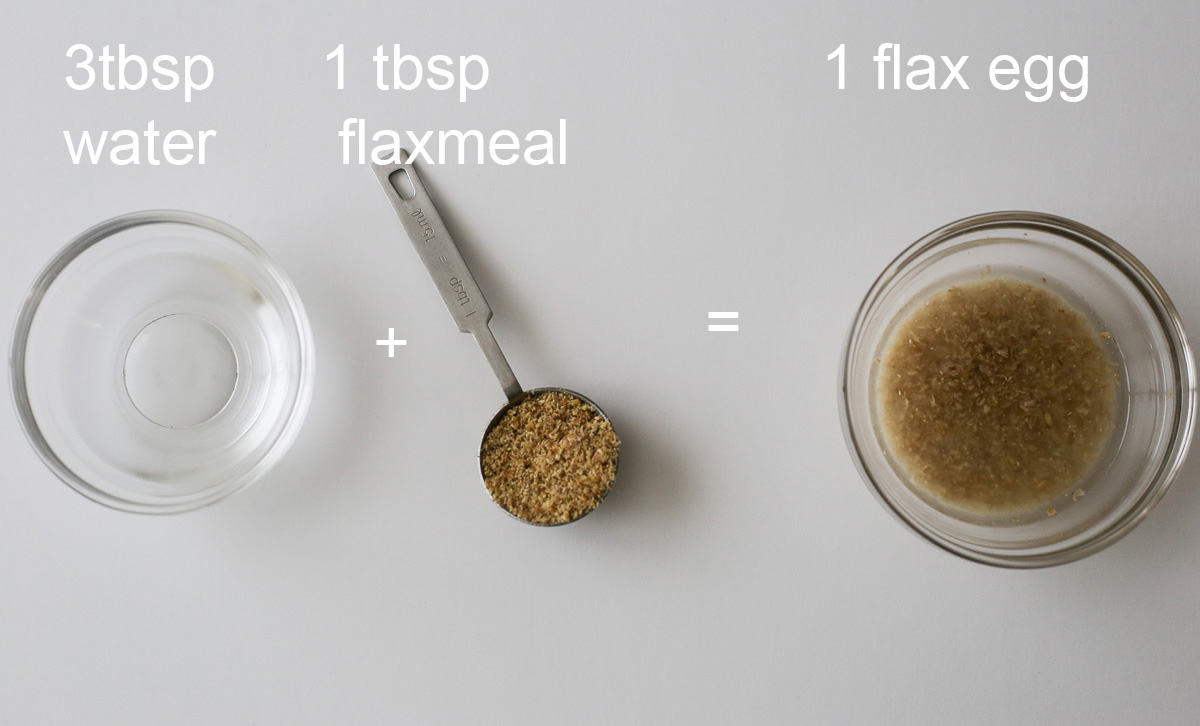 A note of caution! Like other seed and nut butters, tahini is high in fat. Therefore, it is good to consume it in moderation. Enjoy!
Quick and Easy Homemade Tahini
Make this homemade easy and quick tahini and enjoy either on its own with veggies and crackers or use in hummus, energy bars, and salad dressings.
Ingredients
1

cup

white sesame seeds

hulled

1

tbsp

avocado oil

or any other
Instructions
Heat an iron skillet over medium heat on stove top*. Spread white sesame seeds evenly in the skillet. Toast seeds till golden-brown and fragrant. Alternatively, you can evenly spread sesame seeds directly on a baking tray (without using any parchment or wax paper) and toast in the oven preheated to 350 degree Fahrenheit

for 8-10 minutes.

Bring toasted sesame seeds to room temperature.

Process in a food processor with oil till well mixed and reaches the consistency of seed butter.*
Notes
*I have not made it, but you could also blend this in a blender. My guess is that you may need more oil. Please leave a comment about your experience, if you make it in blender. 
Make it low-fat
Use 1/2 tbsp of oil per cup to reduce fat. 
Often I process roasted sesame seeds without adding any oil. It is basically sesame powder, but it works out fine if I am using it as an ingredient in other recipes and not as butter. 
Nutrition
Calories:
122
kcal
Carbohydrates:
4
g
Protein:
3
g
Fat:
11
g
Saturated Fat:
1
g
Sodium:
2
mg
Potassium:
87
mg
Fiber:
2
g
Calcium:
180
mg
Iron:
2.7
mg